Assistant Professor | PBS & Neuroscience
Ames Hall 224 | 3400 N. Charles St
410.576.6706 | mysore AT jhu.edu


Starting with an interest in designing intelligent systems, Shreesh transitioned to studying dynamical systems and robotics, before being captivated by the mysteries of the
brain. Resaerch in his lab tries to unravel neural circuit mechanisms underlying complex behaviors such as selection and decison making, and their dysfunction.


B.Tech Mechanical Engineering, IIT Madras (India)
MS Industrial Engineering, Penn State
MA Mathematics, Penn State
PhD Control & Dynamical Systems, Caltech
Postdoc Neurobiology, Stanford
Current members
| | | | |
| --- | --- | --- | --- |
| | is a postdoctoral scholar postdoctoral research scholar with a background in microelectronics. He worked at Intel Labs for several years working with circuits made on silicon wafers before plunging full time into exploring the depths of the brain. Today his main connection with silicon is the material of the probes he uses to interrogate neural circuits while recording extracellularly in the brain of behaving animals. As a graduate student in PBS at JHU, he developed techniques to record from flying bats. At the end of his PhD, the bats were successful in training Ninad how to hang upside down, while Ninad answered questions about the representation of 3D egocentric space in the brain. In the Mysore Lab, Ninad continues his relationship with silicon and now he also uses optogenetics (involving fibers made out of silica) to manipulate neural circuits. His main focus is to understand how cortical and subcortical neural circuits contribute to selecting the most important stimulus for spatial attention. | | |
| | | | |
| --- | --- | --- | --- |
| | is a PhD candidate in Electrical and Computer Engineering working on understanding the neural mechanisms of selection for spatial attention. After completing his bachelor's degree in EE from IIT Hyderabad in India, he decided to attend graduate school and take a step towards his long term career goal of designing intelligent systems inspired by the brain. In the Mysore Lab, he uses electrophysiology in barn owls in combination with computational modeling to unravel how the brain selects the most important among multiple competing pieces of information for paying attention. Outside of lab, he likes to play basketball, badminton and tennis, hike, and drink tea in his free time. | | is a PhD candidate in Neuroscience working on developing behavioral paradigms to study visuospatial attention in mice. He hopes that his work will provide a new model system for studying attention that is sophisticated enough to unleash the power of genetic/optical tools available in mice, thereby furthering our understanding of the neural mechanisms of spatial attention control. As for now, his short-term aims are: 1) to convince people that mice can see, 2) that they can perform complex visually-guided tasks, and 3) that they even have behavioral signatures of visuospatial attention similar to those in humans. |
| | is a PhD candidate in Psychological and Brain Sciences with a background in Clinical Psychology and working with anxiety outcomes of traumatic brain injury (TBI). She uses behavioral assays to measure anxiety in mice with TBI, as well as immunohistochemistry and confocal microscopy and calcium imaging to study the neural correlates of anxiety in resilient and vulnerable animals. Her hobbies include photography, traveling and reading. Juliana is co-advised by Dr. Hita Adwanikar and Dr. Shreesh Mysore. | | is a PhD candidate in Psychological and Brain Sciences. She is studying attention and selection in the barn owl midbrain network. She uses electrophysiology to study how this brain area encodes competitive stimulus interactions. Outside of the lab, she is usually road cycling, backpacking, or is with her dog, Snowy. |
| | is a graduate student in Psychological and Brain Sciences working to understand how anxiety is encoded in the brain. She uses calcium imaging to study ensemble neural activity in behaving mice. In her free time, she enjoys hitting away her anxiety by playing badminton and going swimming. As an undergraduate at the University of Toronto, she was awarded the Undergraduate Research Prize for her work on spinal cord injuries. Garima is co-advised by Dr. Hita Adwanikar and Dr. Shreesh Mysore. | | is a graduate student in Neuroscience working towards his PhD at Janelia studying fruit flies. He is spending his spare time trying to figure out how stimulus selection amidst clutter is solved by owl brains. |
| | |
| --- | --- |
| | is a research technologist and biotechnology graduate student working on a versatile automated training system for behavioral experiments. She loves outdoor excursions, creative writing, designing apps and websites, diy, and having more personal projects than she can ever finish. |
| | | | |
| --- | --- | --- | --- |
| | is a senior at JHU majoring in Cognitive Neuroscience. She has been assisting on a project studying the long-term effects of traumatic brain injury on fear by scoring behavioral videos of fear extinction and obtaining hippocampal volumetric measures. She is a four-year member of the Hopkins cross country and track teams and plans to attend medical school in the future. | | is currently a junior at JHU majoring in Public Health Studies. He is currently working with Juliana Popovitz using image J processing software to visualize/quantify the effects of head trauma on anxiety in mice. He is also a volunteer at the Johns Hopkins Adult Emergency Department and a member of the Hindu student council. After college he hopes to attend medical school. |
| | is a sophomore at JHU majoring in Neuroscience. In lab, she assists with mice training in order to find the behavioral function of inhibitory circuitry in the midbrain. She also does brain slicing for topographical analysis of connections between certain neural circuits. On campus, she is an intern at the Office of Multicultural Affairs, the Community Outreach Chair for the JHU Latin Student Group, an admissions volunteer, and a member of Nu Rho Psi, the JHU Neuroscience Honor Society. | | is a sophomore at JHU majoring studying Neuroscience and Spanish. In the lab, she examines the expression of anxiety in mouse models following traumatic injury through immunohistochemistry. She spends most of her time analyzing brain images and creating masks to systematically quantify how certain neurotransmitters are expressed in various brain regions. When she is not studying the brain, she enjoys volunteering with children in the Rubenstein Child Health Center and working on art projects with youth in afterschool programs. |
| | is a sophomore at JHU majoring in neuroscience, working to quantify correlations between behavioral and molecular changes in anxiety following traumatic injury. He uses immunostaining to visualize this investigation. He also loves being a member of Nu Rho Psi and the Hopkins club volleyball team, and would like to perform research on the brain as an MD/PhD in the future. | | |
Alumni
Qingqing Zhang | 08.16-08.18 - Masters student | Currently - PhD student @ Penn State
Jeremy Bauchwitz | 05.14-12.16 - Undergrad researcher | Currently - Equity trader @ Trillium Management
Dr. Malgorzata Straka | 02.14-09.16 - Postdoc (Hartwell Fellow) | Currently - Staff Scientist, Center for Bioelectronic Medicine @ The Feinstein Institute for Medical Research.

Joseph Huntley Jr | 01.14-05.16 - Undergrad researcher (Winner, G. Thomas Hall prize for best honors thesis in PBS) |

Althea Cavanaugh | 01.16-03.16 - Neuroscience rotating graduate student | Currently - PhD student @ UCBerkeley

Alex Clay | 09.15-05.16 - Undergrad researcher |

Jisoo Bae | 09.16-05.16 - Undergrad researcher |

Barbara Holt | 09.14-05.15 - Undergrad researcher | Currently - Resarch Technician @ Mysore Lab

Shang-Jui Tsai | 01.15-03.15 - Visiting graduate student | Currently - PhD student @ JHMI

Vincent Rupp Jr | 09.14-03.15 - PBS graduate student |

Collaborators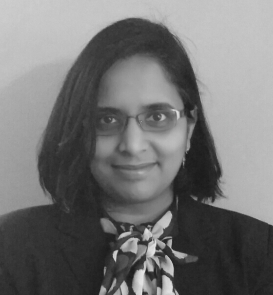 Assoc Res Scientist | Lecturer
PBS | UG Neurosci Program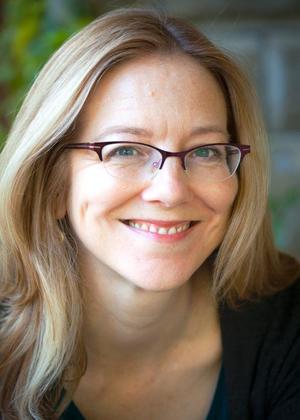 Professor
PBS | Neuroscience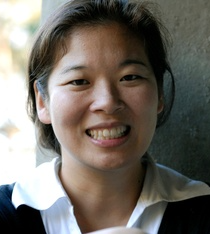 Research Associate
Stanford University